Israeli and international taxation
Leading the way in international tax consulting
A boutique firm dealing with Israeli and international taxation
Nimrod Yaron & Co., Israeli & International Taxation, is one of Israel's leading tax firms. Our team includes CPAs, attorneys, and economists, including former senior tax officials from the Israeli Tax Authority. Our firm advises and represents a wide variety of clients such as private and public companies, global venture capital firms, and ambitious individuals.
Our team's expertise ranges from senior positions in the Israeli Tax Authority, law firms, and the Big Four accounting firms ensuring our clients and their accountants the optimal solution and experience. In addition, our professionals lecture at the Institute of Certified Public Accountants, The Institute of Tax Consultants, The Tax Consultants Council, and various professional forums in Israel and abroad.
13 News Mako - Taxation of prizes and lotteries | 03.12.22
CPA Nimrod Yaron, was interviewed about a foreign resident who claimed that he does not have to pay income tax in Israel for winning lotteries.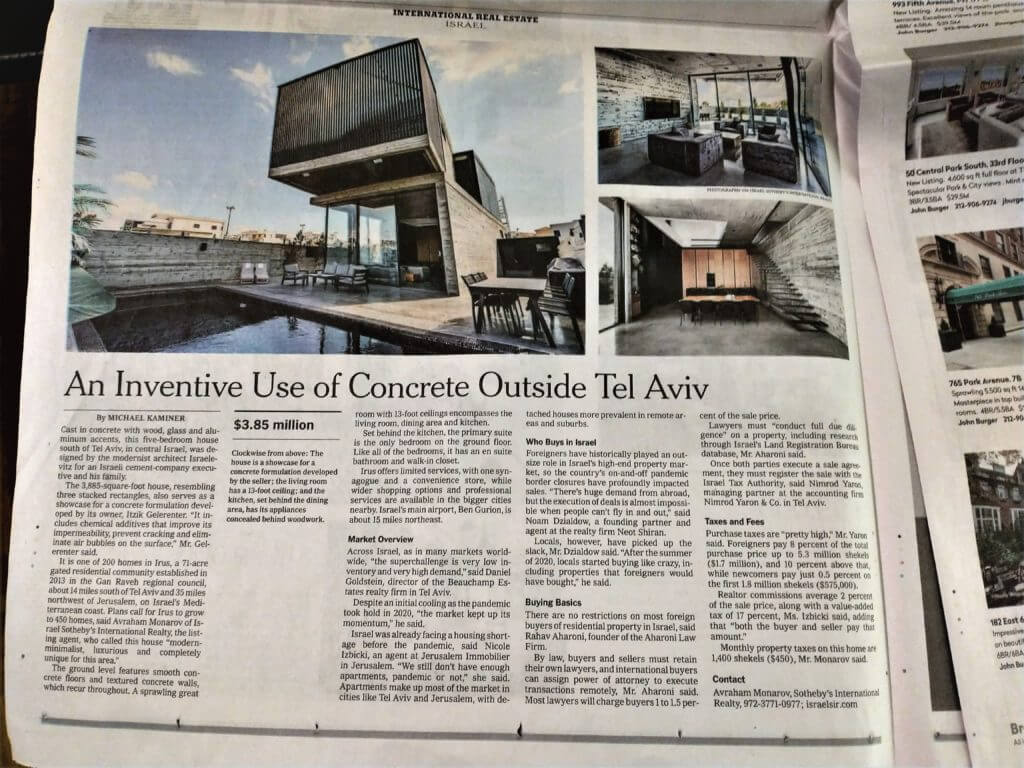 CPA Nimrod Yaron was interviewed by the New York Times about real estate in Israel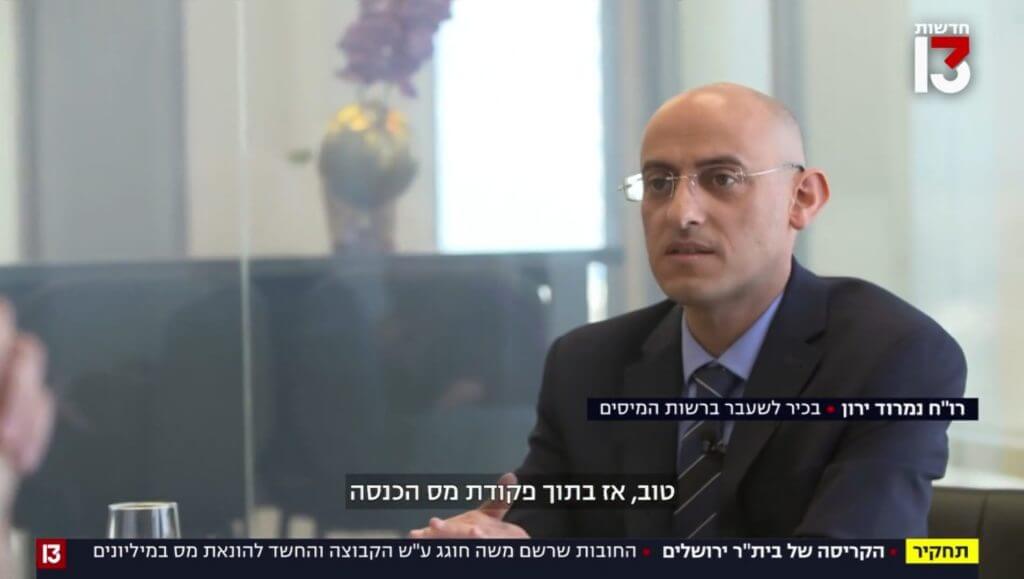 The tax offenses allegedly committed by Moshe Hogge
Managing Tax Assessment Procedures
Handling tax assessments and arrangements with the tax authorities, obtaining taxation rulings.
Specializing in all international tax fields including relocation, tax structures, residency, trusts, international money transfers, and tax treaties.
Reducing tax obligations related to M&A, offsetting losses, and leveraging the benefits offered by the Encouragement of Capital Investment Law.
Settle unreported income, assets and capital to authorities, assistance in regulating funds abroad.
Encouragement Of Capital Investment Law
Assisting companies in applying to meet the law's requirements, providing tax opinions or dealing with tax ruling.
Providing tax opinions for various scenarios including residency determination, income classification, tax liability in specific cases, and international tax matters.
Taxation Of Cryptocurrency
Advising & accompanying investors and companies involved in the crypto industry, including reaching tax arrangements with the Tax Authority.
Hi-Tech And Startup Taxation
Tax advice and guidance for hi-tech companies and startups, including employees stock options and business exits.
International Real Estate Taxation
Providing tax guidance for international real estate transactions, including purchasing, selling, and renting properties, to prevent double taxation.
Managing inheritance from abroad to ensure proper tax planning and accordance with the law.
Experts in all types of transfer prices (Study, Benchmark) combined with international tax planning.
Hotline For Taxation Consultant, Lawyers And Accountants
Free initial consultation for professionals, with a tax expert (Attorney, CPA, tax advisor) from our firm.
Sign up for legal updates
Tax Treaties In Israel And Around The World
Tax treaties are agreements between two countries designed to prevent a resident of one state from double taxation. Meaning, paying tax in the country where he made income or profits, as well as the country where he resides. Tax treaties are generally formed to incentivize foreign investments, encourage international trade, and establish the legal policies regarding international tax laws.
Professional information on taxation
Articles, news and updates on taxes and international taxation:
Tax benefits and exemptions for new immigrants in Israel The State of Israel encourages immigration (Aliyah) and grants a wide range of tax exemptions
Read More »
We will contact you as soon as possible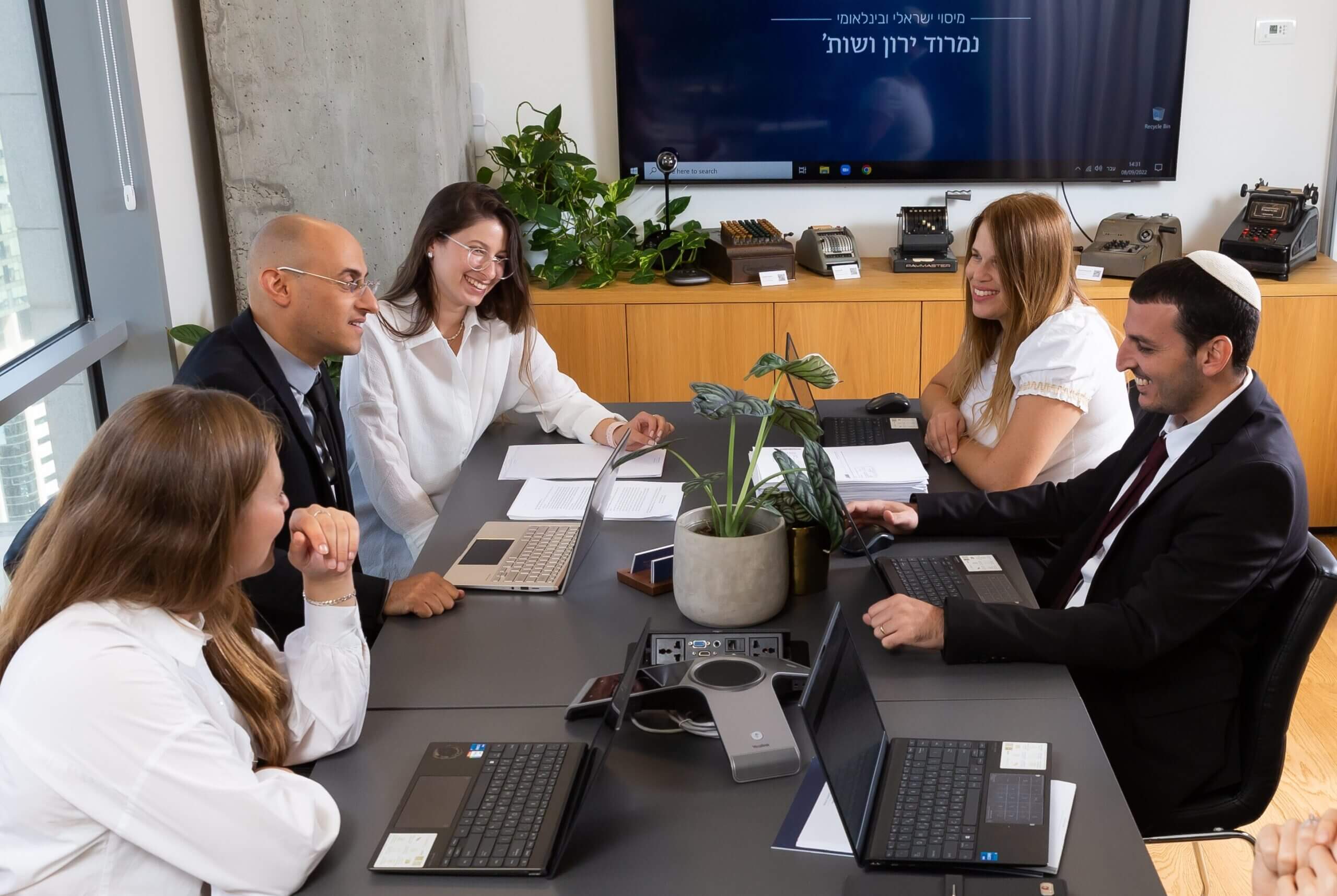 As someone who is living in the UK, dealing with taxes in both Israel and the UK is very complex - especially when vesting, exercising and selling of stocks is involved. Nimrod, Moran and the team did an amazing job helping make sense in all of that. They are extremely professional, responsive and overall did a really great job.
If you are looking for an international taxation accounting office, look no more—this is the golden team you want to work with. Their expertise and their smile is unmatched elsewhere. Thank you Michal for the warm welcome onboard, and of course big thanks to Nimrod for the pleasant, highly informative consultation.
Very professional and highly educated. Nimrod is not a regular CPA. He is an expert of finding solutions to problems where others would simply give up. He advocates for his clients with the tax authority to help them overcome issues and save them lots of money. Not enough good words to say about him.
מאוד מקצועי ובעל ידע רחב וניסיון לא רק בהיבט המקומי. נעזרתי בנמרוד בסוגיה במדינה זרה שאינה שכיחה לשוק הישראלי ונמרוד ידע לתת לי מענה מקצועי ולא פחות חשוב זה השירות הנעים והסבלני. ממליץ בחום.
A first-rate professional, knowledgeable in the field of tax both in theory and familiar with the tax authority inside out Helped me a lot in not simple taxation issues and also came to my aid in solving a problem that stemmed from a tax authority blunder, did everything with a smile and on the better side Without a doubt he goto guy Mine in everything to do with taxation
If you are looking for an international taxation accounting office, look no more—this is the golden team you want to work with.